Amazon Web Service Enabled - Enterpristore Ecommerce for Infor ERP's – SX.e, FACTS and CloudSuite Distribution
Enterpristore for Infor ERP is fully integrated with Amazon Web Services offering an e-commerce cloud computing solution to small and large businesses that want a flexible, secured, highly scalable, and low-cost solution for online sales and retailing. Cloud computing is the on-demand delivery of compute power, database storage, applications, and other IT resources through a cloud services platform via the internet with pay-as-you-go pricing.
Enterpristore is configured and optimized for Lightsail Virtual Private Server (VPS) - Experience the power and reliability of AWS. Deploy in seconds and manage from the intuitive Lightsail setup for smaller requirements.
Enterpristore is configured and optimized for Amazon EC2 Auto Scaling - Amazon EC2 Auto Scaling ensures that your application always has the right amount of compute capacity. Amazon EC2 Auto Scaling adds new instances only when necessary and terminates them when no longer needed.
Enterpristore is configured and optimized for AWS Elastic Beanstalk - Elastic Beanstalk automatically scales your application up and down based on your application's specific need using easily adjustable Auto Scaling settings. With Elastic Beanstalk, your application can handle peaks in workload or traffic while minimizing your costs.
Enterpristore is hosted in the same zone in Virginia as the Infor CloudSuite solution and is enabled for multiple zones.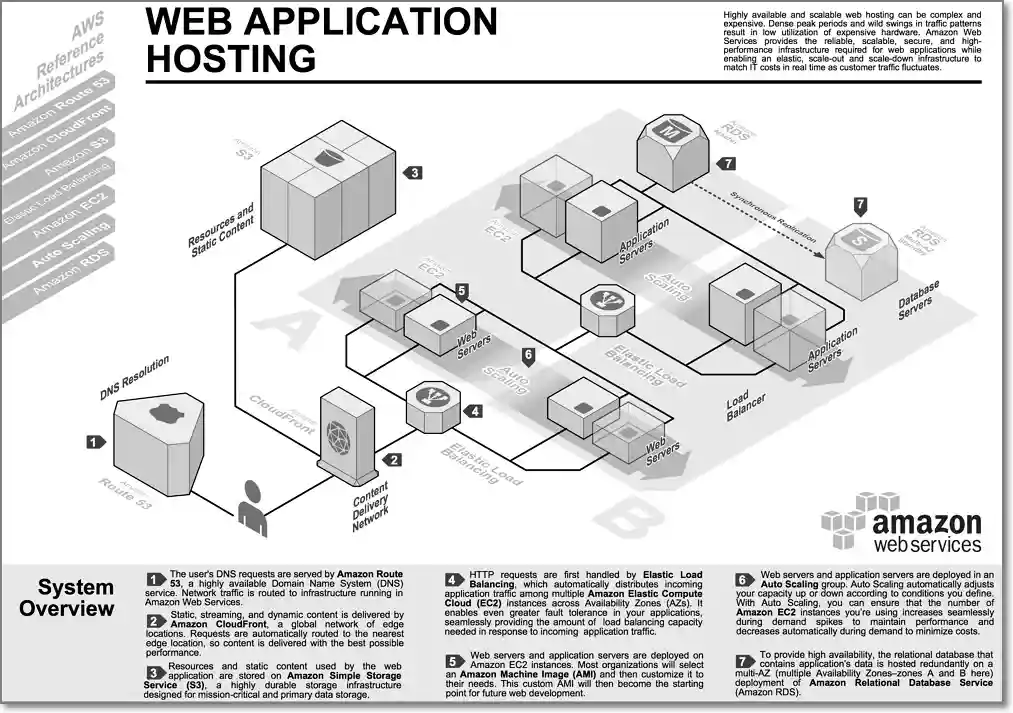 Infor ERP Solutions – SX.e, FACTS and CloudSuite Distribution on the Amazon Web Services platform
Infor ERP is the most powerful system available for managing the complex demands of the distribution industry. Infor Distribution ERP's gives you unparalleled control in managing thousands of transactions, suppliers, and customers-while tracking tens of thousands, if not millions, of items.

Enterpristore Ecommerce is fully integrated with Infor SX.e. 10 & 11, FACTS and CloudSuite Distribution using Soap web services with WSDL request/response in XML format. Integration also available for Infor ERP FACTS, A+. Includes detailed logs of all transactions.
Bi-directional flow of data between Enterpristore Infor ERP depending on data type.
Customers - Real-time contract/customer-specific pricing from Infor ERP or Enterpristore.

Order History - Retrieves current open orders, current pre-orders and order history directly from Infor ERP or Enterpristore.

Products Catalog - Real-time inventory and pricing information based on multiple warehouses.

Order Processing - Submits from Enterpristore shopping cart to Infor ERP to create orders or quotes or pre-orders for future sales.

CenPOS Payment Processing - Tokenize Customer Data - This allows for easy and flexible customer billing, as CenPOS converts payment data into a secure token for safe and convenient recurring billing of regular customers.

Preferred Optimized Installation
The primary data repository is Infor ERP SX.e., FACTS or CloudSuite Distribution
Data uploaded and updated via Infor ERP SX.e., FACTS or CloudSuite Distribution API toWeb BasedEcommerce – Enterpristore.
Data stored in MySQL / Maria Database on Solid State Drives.
Secondary Installation Method
The primary data repository is Infor ERP SX.e., FACTS or CloudSuite Distribution
Data retrieved foreachEcommerce call directly from Infor ERP SX.e., FACTS or CloudSuite Distribution server